Ever since the outbreak of the COVID-19 virus around the world, remote working, social distancing, and Work From Home (WFH) have become the buzzwords playing on everyone's lips. It is all that everyone is talking about and relying on for seamless operations in these distressing times. The entire business eco-space has changed to adapt to the ways of the 'new normal'.
"There is at least one point in the history of any company when you have to change dramatically to rise to the next level of performance. Miss that moment- and you start to decline."
– Andy Grove, Chairman and CEO, Intel Corporation
COVID-19 has proved that it is pertinent for companies to innovate and devise solutions for a seamless remote working environment, free from location constraints for the benefit and safety of their employees and the society at large. And with the new ride of cloud-enabled and mobile-optimized communication tools, the percentage of people preferring to work from a remote working environment post-COVID-19 is expected to increase drastically.
Adzooma recently ran a poll among employees and found that:
83.5% of people enjoy working at home.
67.6% are more productive when working at home.
60% of people would work at home if they had the option.
52.6% said they don't want to return to a regular office after COVID-19.
A whopping 74% of companies plan to shift to remote work post-COVID 19 permanently. But making the switch isn't as easy as you think. This paradigm shift presents a lot of challenges, which is why you need to empower your business processes for remote work with applications and software's like Zoom, Microsoft teams, Slack, or even a smart AI-powered automation solution like Mojo, which will help you adapt to the need of the hour. But first, let us understand the top five challenges of working remotely and how we can tackle them.
Also Read: 3 Ways Hackers Can Attack Everyone Who Works From Home
1. Infrastructural Shortcomings While Working From Home
WFH was an unforeseen shift for us and slow internet speed was one of the most significant pain points amongst employees. Our existing broadband connection, which previously handled just one user, has to take up to three heavy users at a single go. What you can do as an employer is help them out by upgrading their broadband plans, so the internet does not come in the way of productivity.
2. Productivity
This is undoubtedly one of the hassles that is most talked about amongst all those working from home. In this new scenario, we now have flexibility like never before, but that also poses a new challenge: prioritizing work amidst countless distractions. All of us have fought the urge to watch the latest episode of our favourite sitcom instead of crunching numbers on our laptops. But it's essential to be productive and ward off distractions. Many companies have invested in cloud-based project management tools to prioritize tasks and easier team collaborations. These work best as real-time collaboration is the buzzword today and given the large volumes of people who work remotely, this feature is super-helpful. And that's why workflow automation softwares like Mojo, Kissflow, Capterra, etc. and team collaboration softwares like Google Suite, Slack, etc. have come in really handy during these times.
3. Reduced Team Collaboration and WFH Silos
As an employer, you need to keep track of your employees and their mental health, because as they say, "if you have a happy workforce, it translates to a happy client". Pay attention to the impact that the lack of physical contact has on your employees. You, as a business owner, need to stimulate 'water-cooler' conversations outside of work so your employees can unwind, destress, and take breaks. You need a smart tool, that helps align different teams, encouraging effective communication, and increasing transparency. This will increase cooperation within the team, paving the way for easier intra-team and inter-team collaborations, focusing on more pertinent matters at hand.
Also Read: 7 Tips To Improve The Security Of Your Company On The Internet If You Work From Home
4. The Threat Of Cybersecurity
As scores of employees in companies worldwide found themselves in a work-from-home model, security has often been compromised because they are no longer under a single umbrella of protection in their office space. Many companies around the globe have reported a significant rise in spear-phishing attacks since the pandemic began. Adjusting to the new normal requires in-depth security changes and structural adjustments. You need to make sure your organization's sensitive and confidential information remains safe regardless of where your employees work. So applications like Mojo, Google Docs, DropBox, OneDrive can ensure secure access and remote document management and have emerged as good solutions for remote working.
5. Operational Challenges In Enterprises
Most organizations thought they had all the right tools for a seamless WFH situation, but only once it became a mandate did the cracks begin to show with employees struggling to work from home. For example, most companies ran into problems supplying their employees with the required hardware when WFH began. This forced employees to rely on the laptops and related hardware they had access to at home, creating inconsistencies and slowing down work. Some companies do not have a collaboration tool in place for seamless operations. The solution to this would be identifying use case requirements such as instant messaging for general communication, file sharing/meeting solutions. According to McKinsey, 37% of companies have reported increased use of advanced technologies in operations due to COVID-19. "AI-powered" and "cloud-enabled" are emerging as the foundation and are featured in more than one-third of all technology solutions.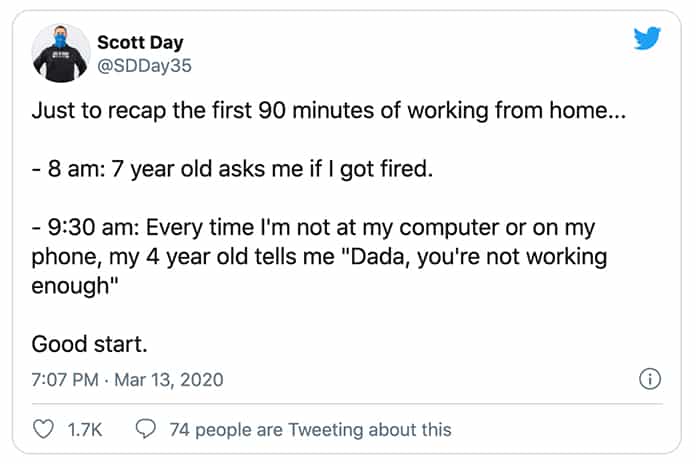 Transform Your Business Processes For The New Normal
None of us were quite prepared for the pandemic's impact on our daily lives and work. Let's be honest. Attending Zoom calls or saying Hello through Microsoft Teams in sweatpants might just be the norm henceforth. But it's crucial to overcome these challenges and emerge stronger without playing catch up with the rest of the world.
There are many tools out there in the market that enable seamless business operations continuity while getting rid of all kinds of geographical and technical silos. Some of them are Asana, Google Drive, Wrike, Monday, Bitrix24, and likes. These help keep your employees enabled, collaborating on projects safely.
We understand security is one of your primary concerns and we can help you quickly and confidently set up a safe, secure, and fully-functioning remote digital workplace. That is why you need a powerful AI-powered remote working solution like Mojo, Kissflow, Integrify, etc. that essentially re-engineer your workplace and productivity with an automated workflow.
The COVID-19 pandemic has created unprecedented changes to the way we lead our lives, and our reliance on technology, connectivity, and automation has grown faster than ever before. It is time for us to leverage these new-age innovations to mitigate the impact of the pandemic and overcome remote work challenges. Here's to a new, evolved future.
Also Read: Tips For Your Next Virtual Conference