Welcome to a role paying game by Gravity Interactive in 15th of October 2019 and this is an available one with you for decades. So this is a new era to the gamers and now it is chance for you to welcome it through different teasers as well as the new releasing. This game will be free to play all over world's gamers and currently available for iOS and Android platforms.
So if you want to download ROM on PC by using the world's greatest Android emulator to play it with maximum added features and now you are free to experience magnificent gaming with this Ragnarok M Eternal Love with all features added. Why use LDPlayer? Because it adds more of gaming experience for the gamers better than you expect.
When playing this game players are facing so many questions on paths for making their winning. So how can you earn a best way to the victory of Ragnarok M eternal Love? There will be no questions we here provide you the guidance.
Earn the best class
The first question you faced in the reaching for victory I the class. You might questioned yourself as what class is better for playing? There are different classes available within the game and any player can choose a class according to their preferences. You have complete freedom to choose a character from classes without any interruptions. You have to know that there is no any kind of identical swordsmen or the wizards available for this game.
In Ragnarok M Eternal Love you have to know that Archer, mage and the swordsman are the easiest heroes to master on their skills. If you are beginner to this game our recommendation is for you to choose one of these three classes because they are very easy to practice even for a beginner.
When you choose a class make sure to pay your attention towards the gender of your hero as it's a crucial factor to effect on the game play. It is obvious that females are moving fast and spell casts better than males when the time grows. This fact is already hinted for players by pictures of the cities and there is flag on all of these occasions.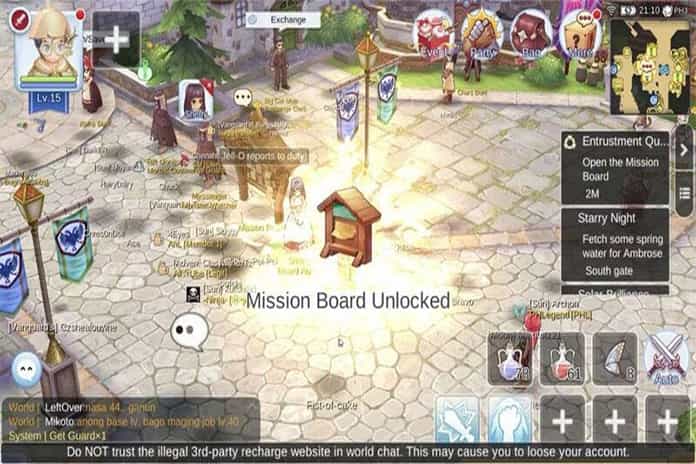 When you start the game with no any kind of class, currency or even a profession, no matter you can still start with a group of five members. Know that you can't exceed the limit of five in a one group. So it will be o problem for the game play even if you swing it alone throughout the game.
Features and Skills of Heroes
As you are choosing a class for the growth of your game pay you have to give more concern about their experience points in each new levels. Remember that pets, items and equipment are adding more indicators to the specific character you choose to continue the game play of Ragnarok M Eternal Love. Please be more concerned about the following stats when you choosing a hero.
Their Strength
The hero you choose to continue game play has to be fully rich with strength and he or she has to be rich with their physical damage skills. And also these heroes have to full complete with their surviving skills as well.
Increased Agility
Agility is increasing the speed for the attacking as well as the dodge. These two factors are indeed needs for these kind of melee heroes and especially for the Archer. The percentage you got when you hit on an enemy is totally depending on the agility. And also it has chance to reduce all kind of damages you gain as a hero in Ragnarok M Eternal Love.
Vitality
In this game play vitality means as the energy. Vitality can increase a player's health points into better and it is responsible for increase the protection of a hero as well.
Intelligence
Some may think that intelligence is not a countable factor for a hero but it is. This is a crucial factor on priests and also for the mages. These two kind of heroes are performing some magical attacks to the enemies and these attacks are totally depending on their intelligence level.
Dexterity
Dexterity can increase a physical distance towards a big damage and this can be considered as a better indication for Archers. This dexterity is engages within accuracy, and with an increase ate of an attack speed.
Luck
As you see in the name Luck is simply the luck. It is the lucky charm. Luck will be responsible for increasing the critical attacking speed and it can also increase the speed of a dodge attack too.
If you pay more attention towards the increasing level it can actually makes you to obtain score points. Increased level is literally bonded with character's points. So if you increase your level it can increase your characteristics by earning he points. But remember that these skill levels are directly affecting towards the receipt for some points related with talents. Every time you begin a new level there also increases the ability points as well.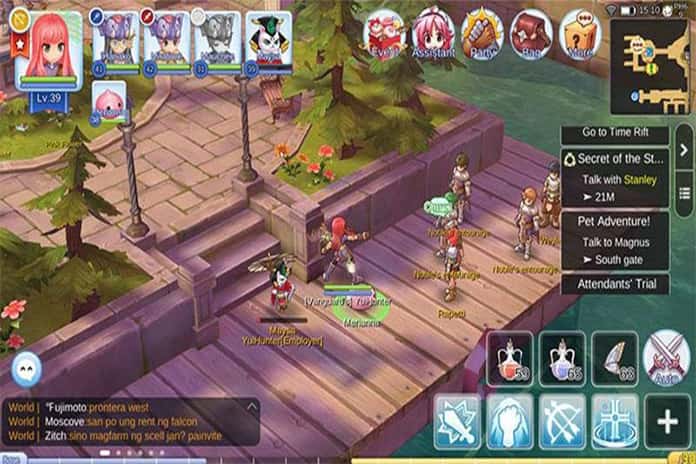 Ability points have to be distributed equally to all and if that so you are going to get skill points of 120 in numbers.
How to reach the quick victory through LDPlayer?
If you want to earn a quick victory, we recommend you to use LDPlayer – – the lightest android emulator. How it helps you to earn this winning? Obviously it through rerolling. You know that your winning is totally depending on the character you choose and if their skills and powers are great they can lead you to earn the best out of best to the game. You can do this rerolling as usual method but with LDPlayer it is going to be more advantageous yet different.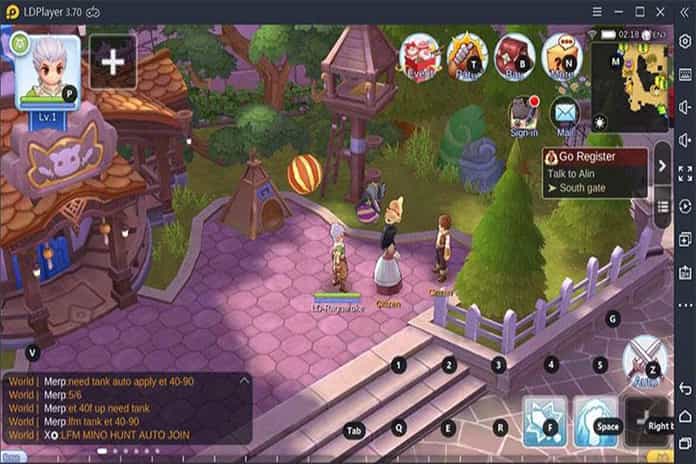 Normal procedure for rerolling takes some time to earn a character and it doesn't give you the most needed and the powerful characters always. So to earn a wining there must be powerful heroes. If you do not get them your winning cannot be assured. So if you use LDPlayer for rerolling, tasks will be so much easier and there is no more time wasting.
As normal rerolls are taking sometime to reroll you can create the same reroll instance at different modes in same time. There is a feature called Multiplayer sync to ad on LDPlayer and I allows players to copy their same game in several instances at a same time. This allows us to perform a reroll on each of these copied players and continue the reroll until we take the right hero. So there is no need to wait as in the usual rerolling and based on your machine's performance you can inset as much as copies of the players you need in the game.
So no you are getting the chance to earn your best hero to reach for a definite winning and things will not be complicated any more with the help of LDPlayer.
Conclusion
Use LDPlayer to pay Ragnarok M eternal Love on your PC and do not stick into a tiny screen any more to engage in a fascinating game. Now you have the ability to play this amazing game with best features added with LDPlayer and there is no more laggings for earning the hero you want. So let's step out foots to the Ragnarok M Eternal Love game world and use these simple tips to earn the best way to the victory as always.
Also Read: 5 Software Programs To Help You Organize Your Business